This little boy has caused us a couple of problems which has delayed him getting finished especially over the last couple of days but we've finally got there and it was definitely worth battling through! :)
Here are a few images showing the final character with his range of costume changes.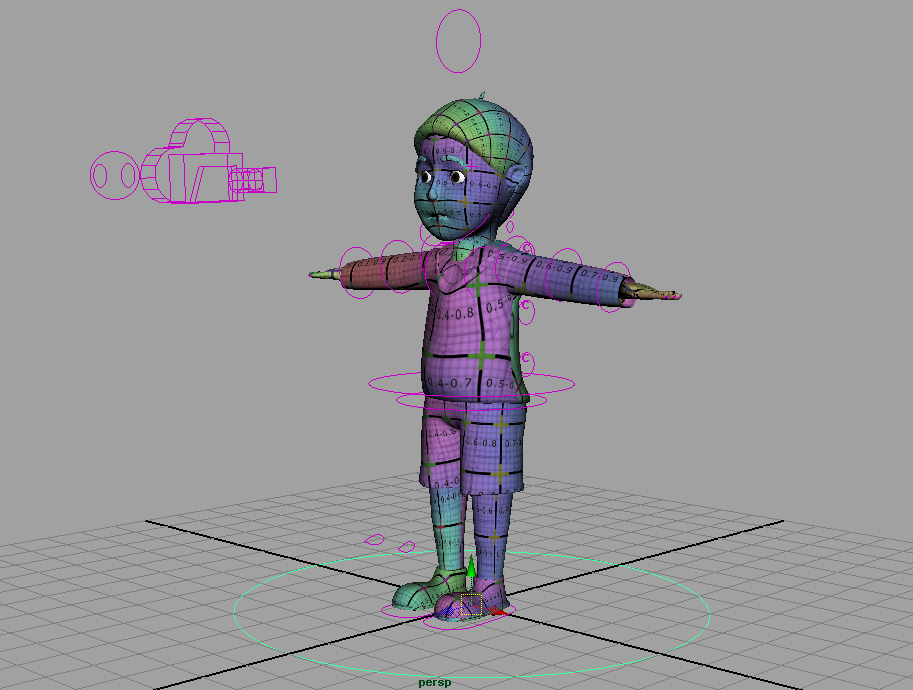 As his typical 1940s self. However, the outfit will be textured differently so that we can also use it for the 1950s outfit.
These are the extra outfit components that we have skinned after fully rigging and connected through visibility attributes on the main character control. The 1940s boy's pyjamas and the 1950s hair.
Finally a shot of the base character minus the components that change. Also showing the skinned skeleton more clearly.